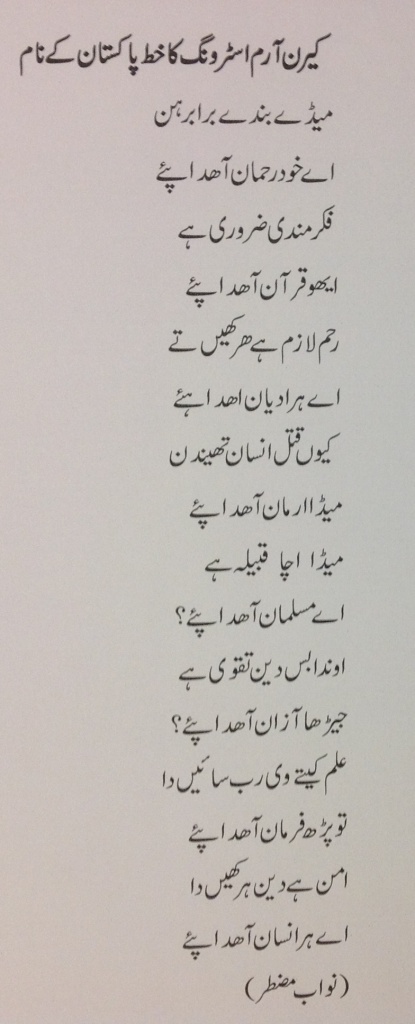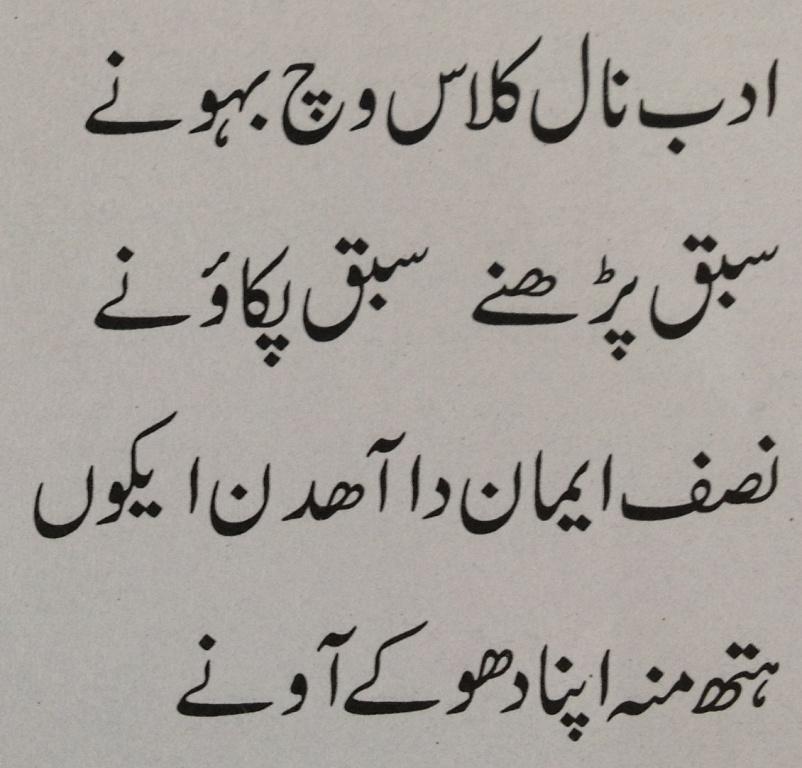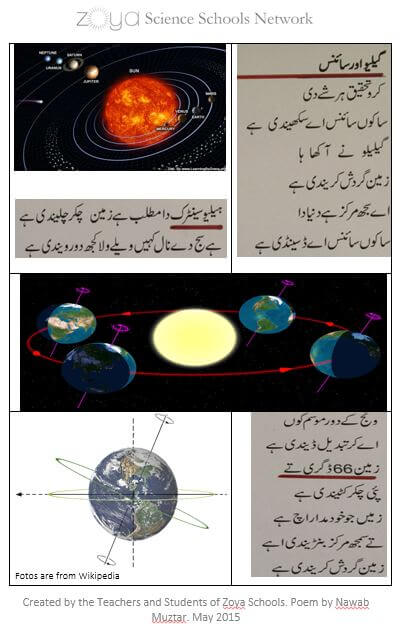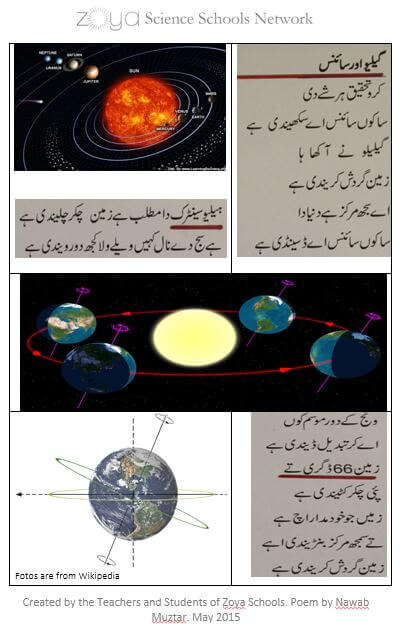 To hone the science and math skills of our children, motivate a scientific attitude, promote public health and tolerance while also promoting Seraiki–the local language, we write Seraiki poems, easily remembered by the children, lyrically explaining maths/science concepts, such as, the relation between circumference and diameter or PIE, and turning points in science such as Heliocentrism (see left above).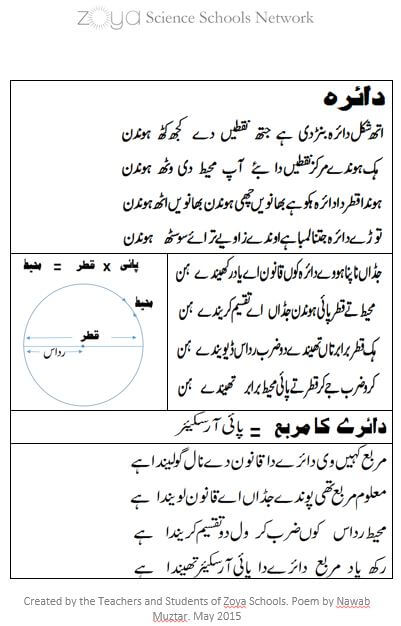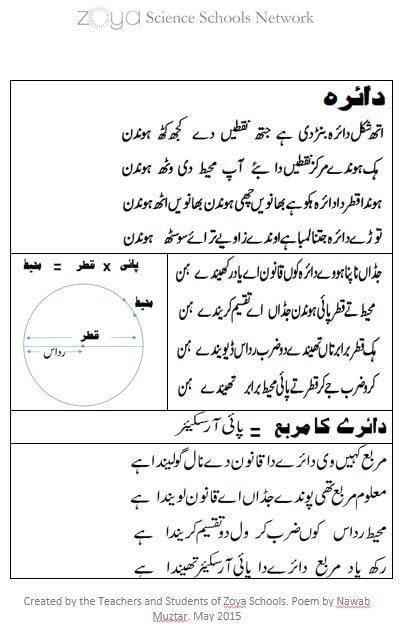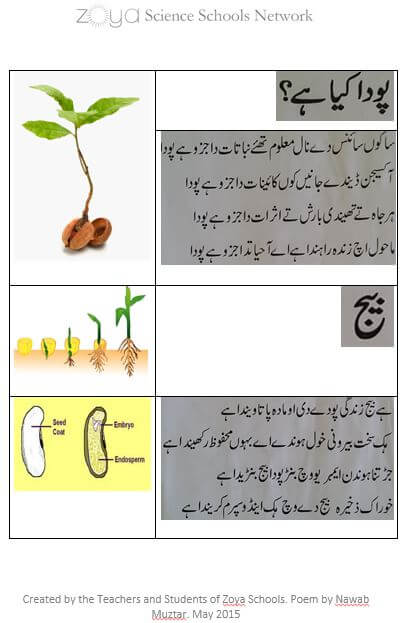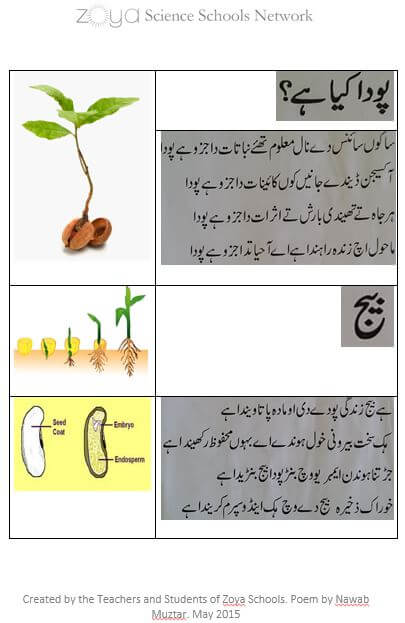 One poem explains the change of seasons. It tells about Galileo and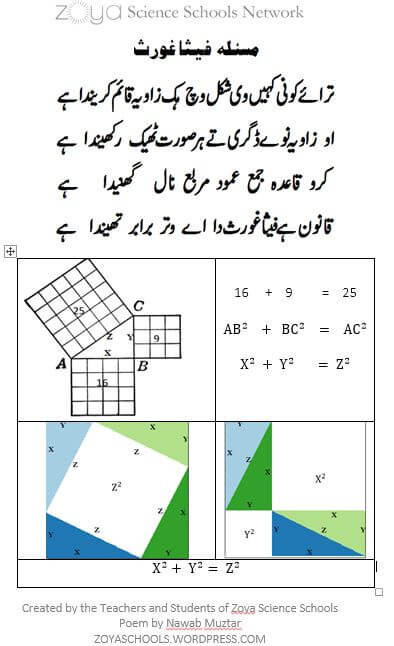 heliocentrism. Another describes seed germination. Yet another teaches Pythagoras Theorem which is the ultimate maths taught in class 10. The poems are supported by illustrations and charts in the class and science rooms.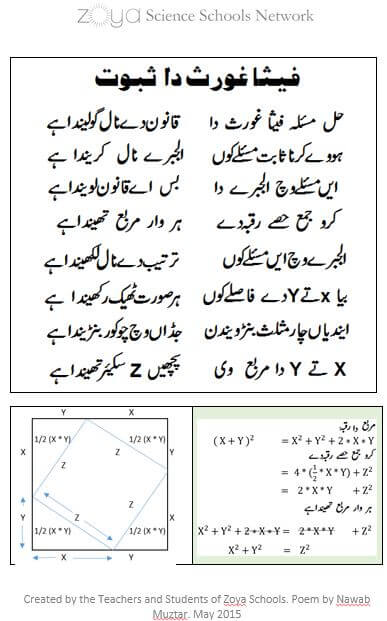 Another poem summarizes Karen Armstrong's Letter to Pakistan (above). Poems in the same genre teach mutual respect irrespective of creed or status, stress the importance of washing hands. Zoya School Vich Awoo is a poem rousing the villagers from their khab-e-garoon (deep sleep) to send children to Zoya School.
We are also preparing modules on science topics (turning point in science). Module 1: Heliocentrism includes text material, posters, experiments, such as daily measurements on a Sun-dial to calculate the angle of the Sun and corresponding temperatures and days of the month, determination of solstices, latitudes, measurement of earth's circumference, etc. In Module 2: "Pythagoras" students will learn geometric shapes by drawing them with Logo (computer language) and thereby also learn programming. They will also learn about numbers and mathematical features of nature. Module 3: Basic Medicine and Public Health will teach the children Dast-e-Shifa: how to recognize the symptoms of FIVE common diseases and FIVE cures. The module is a follow-up of a training camp conducted by Dr Afshan Zaheer for the children of Zoya Schools in July 2012.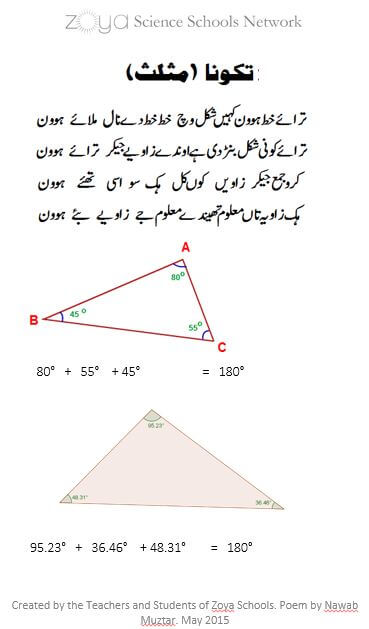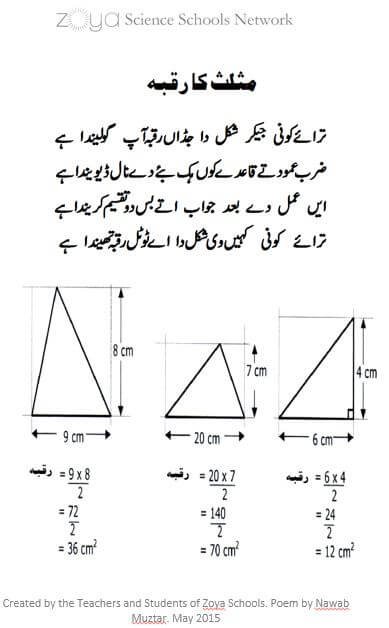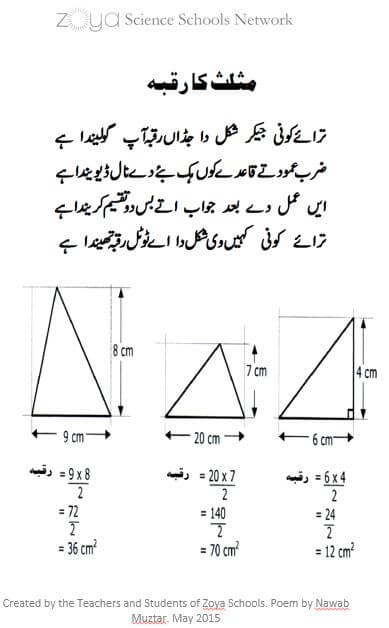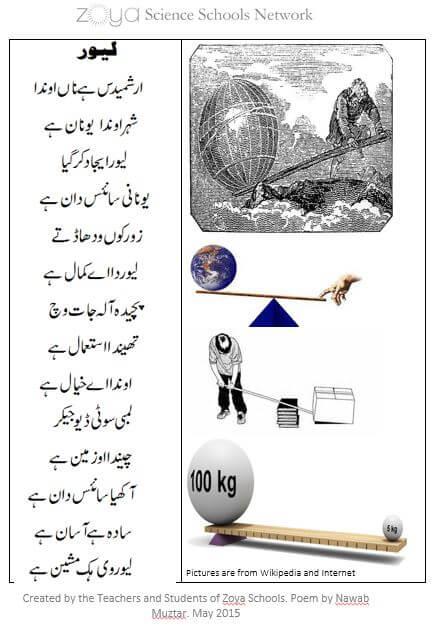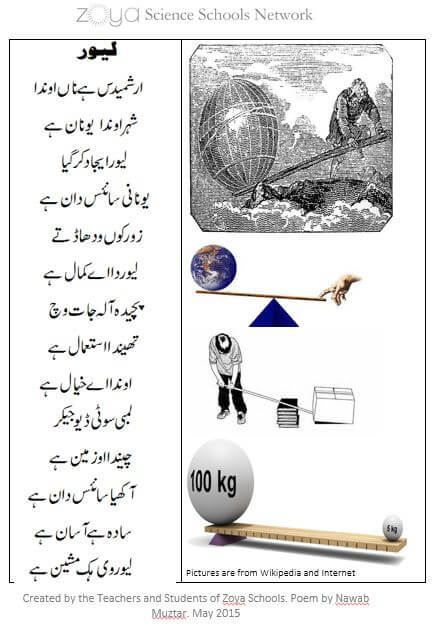 We hope our effort will inculcate a scientific attitude in the children, as well, promote the local Seraiki language and counter the bigotry and religious intolerance spawned by the mushrooming and well-financed network of Madrassas in South Punjab which has least enrollment and literacy, high incidence of polio, infant and child mortality. The Seraiki Program is led by poet Nawab Muztar.